Farm & Quad Bike Trailers
Our farm and quad bike trailers are designed to withstand the harsh farming environment. They are built lightweight but rugged, to ensure years of continuous use and reliability.
The farm trailer has a tipping deck for loading your farm bike, optional collapsible crate, is fully galvanised and comes with 205/65 x 15" wheels. With the ability to be used both off-road behind your four wheeler, or between jobs on the farm behind the ute , this is the ultimate multi-purpose trailer!
The quad bike trailer is designed specifically to be towed by a four wheeler bike and comes with an optional 4 piece crate with half sliding gate, fully galvanised, it has 22/11 x 8" tyres. The tandem models are equipped with walking beam axles to ensure a smooth well balanced ride over the roughest terrain. Our tandem model also comes standard with a rear towball attachment for towing calf feeders or another trailer.
All trailers have the option of having a swing slide front gate and the tandem has the option of a centre divider. Alloy grip-tread decks are also available as an option.
All our trailers have fully sealed hubs and the highest quality taper cone bearings for long lasting and hard wearing even on the swampiest farm.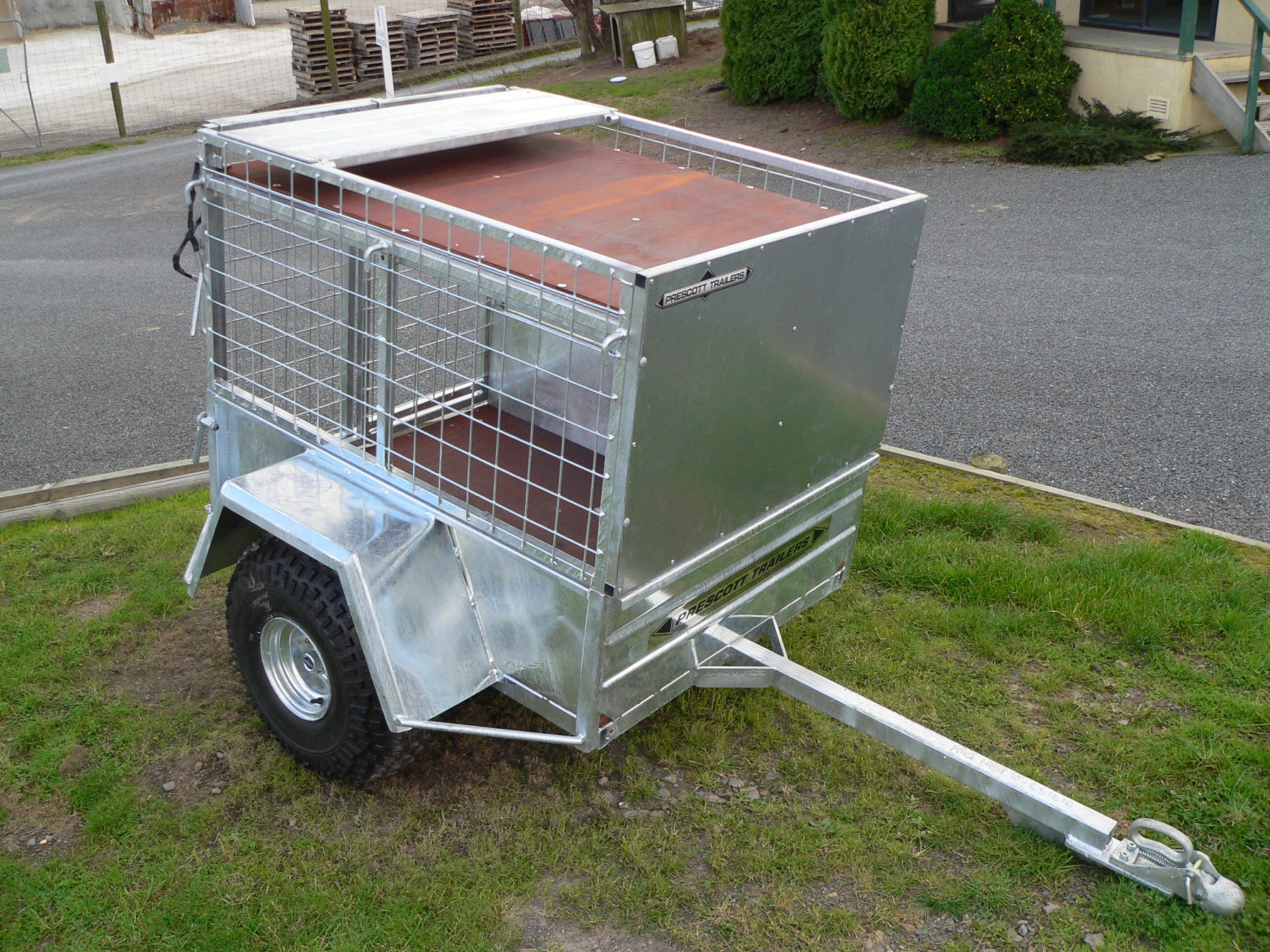 Farm Trailer 4' x 3' Single

Imperial Size
4' x 3' Single
Metric Size
1200mm x 900mm
Load Capacity
300kg
GVM
400kg
Wheel Size
8"
Enquire Here

with 4' x 3' Crate

Enquire Here
Farm Trailer 5' x 4' Single

Imperial Size
5' x 4' Single
Metric Size
1500mm x 1200mm
Load Capacity
300kg
GVM
380kg
Wheel Size
8"
Enquire Here

with 5' x 4' Crate

Enquire Here
Farm Trailer 6' x 4' Single

Imperial Size
6' x 4' Single
Metric Size
1850mm x 1200mm
Load Capacity
300kg
GVM
390kg
Wheel Size
8"
Enquire Here

with 6' x 4' Crate

Enquire Here
Farm Trailer 7' x 4' Single

Imperial Size
7' x 4' Single
Metric Size
2150mm x 1220mm
Load Capacity
320kg
GVM
410kg
Wheel Size
8"
Enquire Here

with 7' x 4' Crate

Enquire Here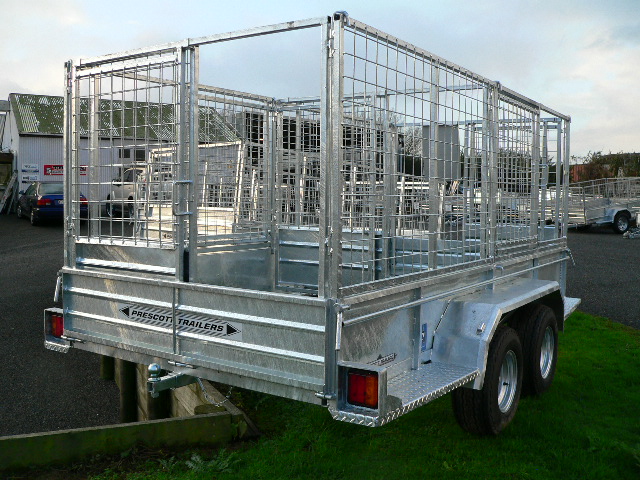 Farm Trailer 8' x 4' 6" Tandem

Imperial Size
8' x 4' 6" Tandem
Metric Size
2440mm x 1370mm
Load Capacity
600kg
GVM
920kg
Wheel Size
8"
Enquire Here

with 8' x 4' 6" Crate

Enquire Here

with 8' x 4' 6" Crate, Swing and Slide Centre Divider

Enquire Here
We accept the following payment methods: